Sadly, the Plague of 2020 has postponed the Season of the Bitch. Dates for 2021 are set!
2021 vendor space is very limited, the stars have aligned. It's your time! Get initiated.
Artists & Mystics, Join the Creative Coven
successful shows since 2018
A Halloween experience like no other, join the coven to shop local creatives, peer into the future by consulting a mystic, bring your witchlings or wizard apprentices 10 & under for free to trick-or-treat, join our crafting circle, come in costume to strike a pose at our free professional photobooth, sip witchy themed cocktails & more!
Costume Photobooth
come as you are, or as something even more wicked
witchy cocktails
pick your poison, we have a variety
trick-or-treat
hansels and gretels 10 & under get in free
wildlife fundraisers
damn it, janet, let's save the planet
Shop 'Til You Drop Dead, Gorgeous
Local artisans & mediums featuring handmade enchantments, oddities, tarot & more - so come with your ten of pentacles, leave with your ten of cups runneth over
Bitchcraft Fair has the rare honor of featuring regional experts in creativity & the craft. At Hagwarts School of Bitchcraft & Heathenry, learn to cultivate your inner power, and how to manifest your dreams into reality.
Starla
Moore
Head Coach of the Handmade Alpha Academy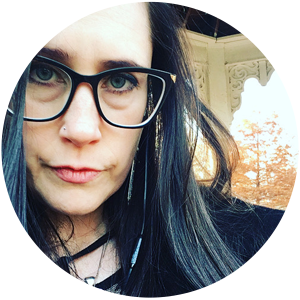 Astrea
Taylor
Author of Intuitive Witchcraft