The Bitching Hour is upon us, pittsburgh!
Never be scared to come TOO prepared, here are the details for September 19 2021:
HALLS D & E | 12 PM - 6 PM
Admission still available at the door
$10 cash / $10 + service fee & tax with card
In 2021, We're Manifesting In-Person & Virtually
The New Normal is a cinche when you're already abnormal. We have only the best of intentions for returning this 2021 season, so the choice is yours - behind curtain number one we present spellbinding in-person gatherings, but perhaps our virtual event is the lesser of two evils?
mask up like it's halloween & don't miss out
or get bitchcraft fair delivered to your door
Creatrixes Unite! Limited Artist & mystic Booths Available
2021 vendor space online & in-person are limited, but you're just in time to apply for our virtual event in the meantime - the stars have aligned! If last year taught us anything, there's no time like the present. Get initiated before the clock strikes doomsday once and for all. Whether you join our in-person or online gatherings, our witchy niche community gathers in numbers to marvel at your spirit-given talents & gifts.
Allow our ravens to send you tidings & omens?
A Magickal Marketplace, Crafting Circle, Witches Brew & More
A Halloween experience like no other, shop local Creatives, peer into the future by consulting a Mystic, bring your Witchlings or Wizard Apprentices 10 & under free to Trick-Or-Treat, join our Crafting Circle, strike a pose at our Professional Costume Photobooth, sip Witchy-themed cocktails & more!
wildlife fundraisers
Damn it Janet, let's save the planet!
Costume Photobooth
Come as you are, or as something even more wicked.
trick-or-treat
Hansels and Gretels 10 & under get in free & the promise of candy sweetens the deal.
witches brew
Pick your poison, we feature a variety.
Shop 'Til You Drop Dead, Gorgeous
Local artisans & mediums featuring handmade enchantments, oddities, tarot & more - so come with your ten of pentacles, leave with your ten of cups runneth over.
hagwarts School of bitchcraft & heathenry
Bitchcraft Fair has the rare honor of featuring regional experts in creativity & the craft. At Hagwarts School of Bitchcraft & Heathenry, learn to cultivate your inner power, and how to manifest your dreams into reality.
Starla
Moore
Head Coach of the Handmade Alpha Academy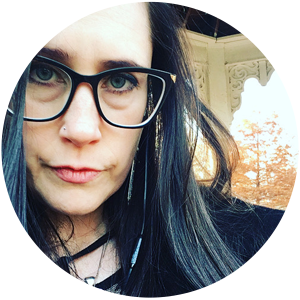 Astrea
Taylor
Author of Intuitive Witchcraft